Day 2:
Luc was fabulous today. Lunged on a hill just to add difficulty- he only wanted to canter on the flat, but that's to be expected while we are still building basic muscles. Then we rode all over the Farm for about 2 hours! Walk/trot/canter in outdoor ring, went over low cavelletis too- he wanted to just walk over them at first, but switched to trotting over them no problem. Rode up to the polo field, stood less than 30′ from a mare to get his picture taken, and was fine trotting around the polo field, even when 2 other horses were cantering in our visual proximity. This was also his first ride with dogs underfoot, no spooks or problems there. We crossed railroad tracks for the first time (following a pretty mare that made them much less scary) and discovered that water may sound and look scary, but really is just a lot of fun. This horse reacted surprisingly well when a dozen horses galloped up to say 'hi' when we passed their paddock. He whinnied his greetings, but never argued with me when I said it was time to focus on other things.
As far as actual movements under saddle, we worked today on following the contact down, and responding faster for transitions, maintaining tempo and responding to pressure from inside leg.
To those who are following this intensive 30 day training, please feel free to comment any questions on training, Akhal Tekes, or the like! And as always, if you like what you see, please share!
**Thankful for the LORD sending His Son to die for my sins so that I may live to worship Him. Isaiah 53:5 "He was wounded for our transgressions, He was crushed for our sins, upon Him was the punishment that brought us peace, and with his stripes we are healed"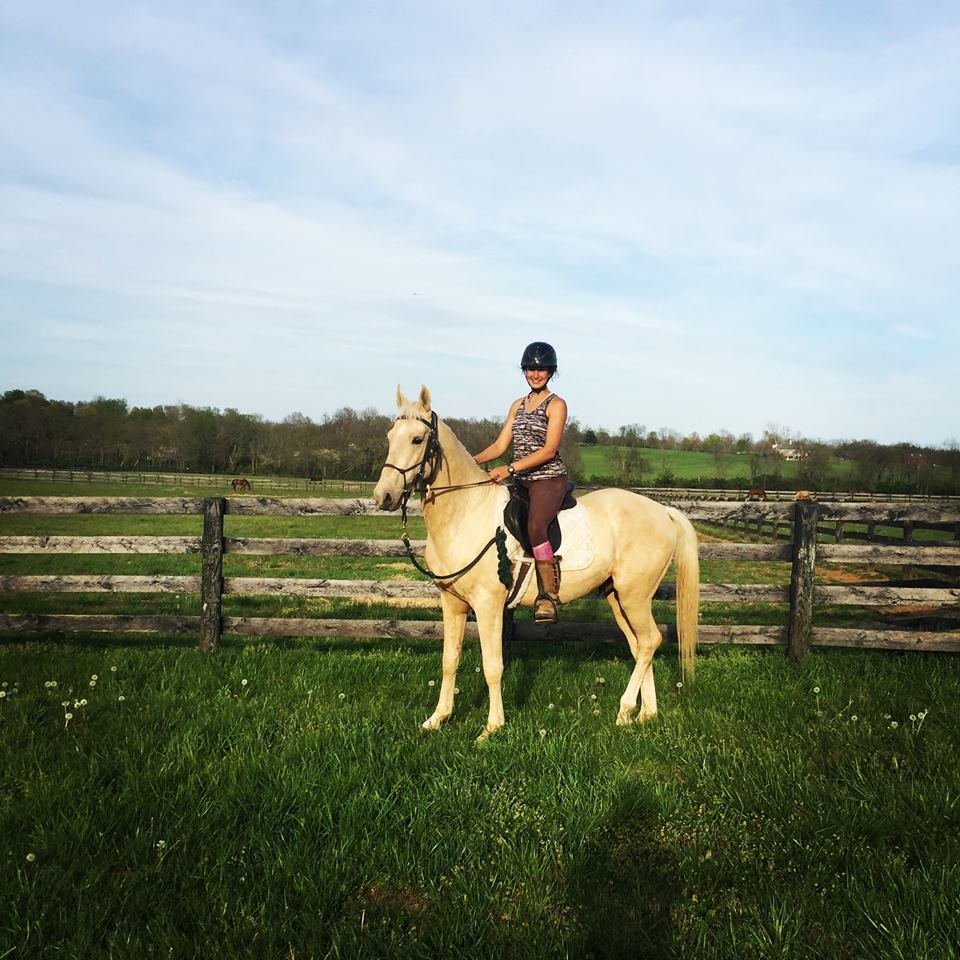 Check out Cindy's facebook page for more information, photos, and updates on Akhal-Teke's!
https://www.facebook.com/SpringHollowFarmTekes/